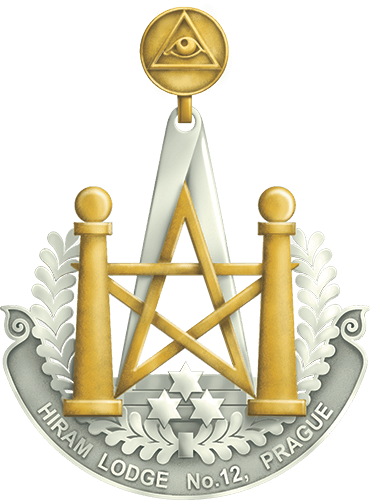 Lodge Hiram, No. 12 was originally founded on May 12th, 1909. Its consecration took place at May 5th, 1910. Then in October 1938, the Lodge was suspended under the threat of war and the occupation of Czechoslovakia.
After the fall of communism, Hiram was re-consecrated on June 19th, 2004. We continue to operate as an Emulation Lodge under the jurisdiction of the Grand Lodge of the Czech Republic.
The prime objective of the Lodge is to unite English-speaking Brethren residing in the Czech Republic. Without distinction of nationality, and bearing in mind the prosperity of the Order and the desire to help to expand the true principles of the Royal Art, these Brethren wish to proceed with their mutual instruction, mainly in the English language, by contributing in a fraternal fashion to the reinforcement of Masonic ties inside the GLCR.